Dr. Arron Tabor M.D.
Physician, Author, Expert on Women's Health and Wellness

Dr. Tabor 's vision and mission is to provide to women pertinent education, effective therapies and complementary products that will enable them to greatly enhance their personal health and well-being. In this pursuit, Dr. Tabor has become one of the leading authorities in the fields of nutrition and preventative medicine for women, as well as strongest advocates of how women can manage their health and their life for greatest enjoyment and positive lifestyle.
Dr. Tabor recognizes the multitude of challenges facing modern women to sustain healthful and enjoyable relationships, raise families, sometimes financially provide, and always look and feel wonderful while doing everything else. She recognizes that these demands continue even as women age into their 40's, 50's and beyond.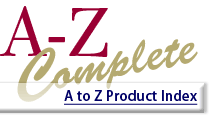 As a woman and as a physician, she sees the importance for women to have available to themselves valuable information, proper nutrition and supplemental products to maintain both their health and vitality, as well as their appearance and well-being. To this end Dr Tabor remains a dedicated health educator and facilitator, practicing physician, primary caregiver, household manager and mother.
Visit http://www.drtabor.com/.

Dr. Tabor's Academic & Professional Background:
Received M.D. from Northwestern University Medical School
Faculty member of Stanford University Medical School – taught in Division of Family and Community Medicine
Maintained active large medical practice specializing in family health and preventative medicine
Author of 13 best-selling books on women's and family health
Authoritative teacher and lecturer on the Internet, has appeared on numerous radio and television shows and has been featured in the following newspapers and magazines: Real Simple, Reader's Digest, McCall's, Better Homes & Gardens, New Woman, Mademoiselle, Harper's Bazaar, Redbook, Family Circle, Seventeen, Shape, Great Life, The New York Times, The Chicago Tribune, and The San Francisco Chronicle
Served as a consultant on nutrition and family health to major corporations, including the Kellogg Corporation and Weider Nutrition International
Was spokesperson for The Gillette Company Women's Cancer Connection in 2002
Innovative teacher of clinical treatments regarding diet, nutrition, exercise and stress-management to maximize women's health
Developer of unique all-natural nutrition and supplement products to augment women's general health, balance and well-being, as well as superior skin and beauty products to help minimize aging effects, maintain a vibrant self image and present an attractive appearance.
Publications by Dr. Tabor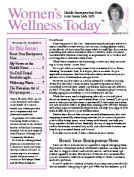 Women's Wellness Today is a leading resource for cutting-edge health information that will help you take control of your health. Drawing on 30 years of personal research and professional success at creating peak health for women, Dr. Arron Tabor gives you simple, reliable solutions for maintaining a vital and well-balanced lifestyle.
Dr. Tabor discusses issues that matter most to women, including breast, bone, and heart health; increasing energy; good sleep; losing weight and managing excellent daily health. Dr. Tabor also helps you understand menopause and the years leading to it (perimenopause), and how to get relief from menopausal symptoms, such as hot flashes, vaginal dryness, and loss of sex drive.

Dr. Tabor´s TOP SKIN CARE PRODUCT:

Anti-Aging Moisturizer with Squalane for your skin:

Deeply hydrates, firms and smoothes for that beautiful younger-look
Reduces the appearance of fine lines and wrinkles
Nourishes to maintain flexibility and suppleness
Fights signs of aging and spots
Reduces dryness, flakiness and roughness
Leaves a soft and silky feel